If you're an heir to an estate, your inheritance may go through a legal process known as probate, which must be closed before you can receive your share. Unfortunately, probate is typically a lengthy and complex process that can take several years to close.
Read on to learn more about closing an estate and how Inheritance Funding can help you access your money right away.
What Is Probate?
Probate is the legal procedure of ensuring a person's assets are appropriately distributed after their death. This includes paying debts, taxes and heirs. The process is extensive and can take years to complete.
Closing an Estate After Death
Once the estate's assets and liabilities are settled, the estate's personal representative can petition to close probate. Closing probate is a conclusive and binding action.
Numerous setbacks can delay closing probate. The amount of time it takes to close probate is often affected by:
Estate size: Typically, the more assets involved in the estate, the longer probate takes. Larger estates require more paperwork and legal decisions, which take more time to complete.
The will: If the deceased did not leave a will or the existing will is unclear, the estate will be more challenging to settle. The probate court will become more heavily involved in the process, slowing it down significantly.
Outstanding taxes or debt: If the estate owner has any outstanding taxes or debt, the creditors must file claims for their shares. Filing these claims can take months or even years, and probate can't close until the claims are resolved.
The number of heirs: The more heirs an estate has, the longer it takes to close. It takes time to collect the proper paperwork from each heir, and estate disagreements among heirs can also impede the process.
What Happens If an Estate Is Not Closed?
If an estate is not closed properly or in a timely manner, it may be jeopardized. Some potential consequences include:
Assets lose value or are lost entirely.
The state claims the assets.
The statute of limitations on creditors' claims gets extended.
How Inheritance Funding Can Help
When you work with Inheritance Funding, you won't have to wait for probate to close to access what's rightfully yours. We provide cash advances to give you a portion of your inheritance immediately. An inheritance advance does not need to be paid back, and there are no interest fees, monthly payments or hidden charges.
The process is simple. We pay you an advance, and the estate pays us back directly after probate closes. Even if there is not enough money to refund us, we take the loss. You have no personal liability for the advance repayment.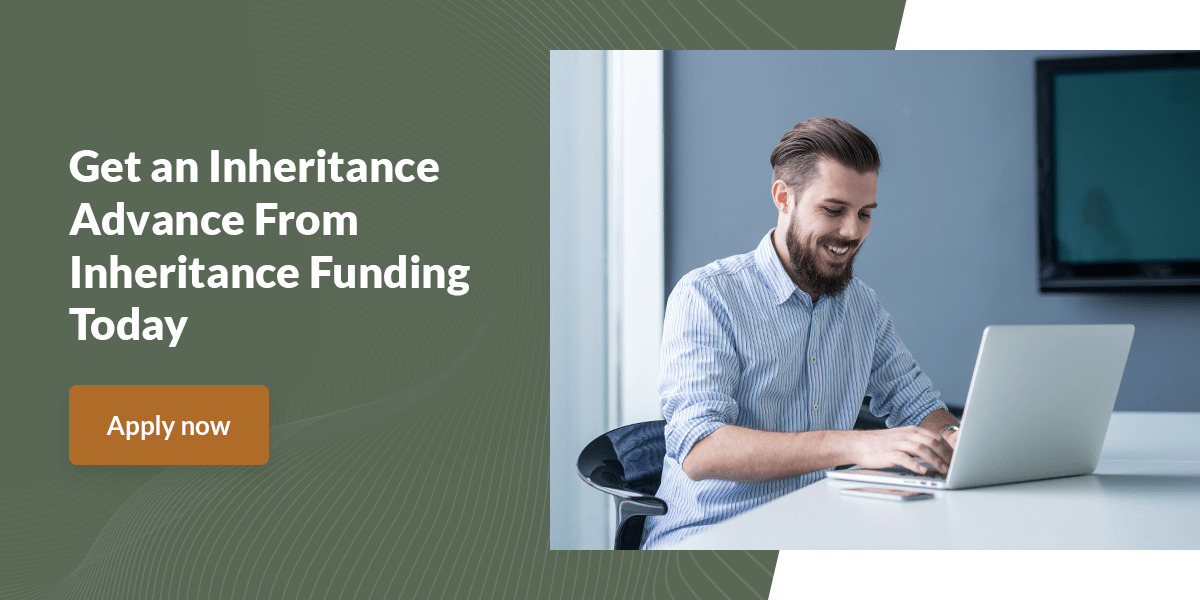 Contact Inheritance Funding for a Cash Advance Today
Inheritance Funding is the largest and oldest estate advance business in the industry. We've helped thousands of heirs just like you gain immediate access to their inheritances, thanks to our quick, easy and hassle-free process. Request a free consultation with us today to receive cash right away.

Why Wait? Get Your Inheritance Now!